"Relevant, White Hat Link"
"Inhouse Team Of Experts"
Scale Your
Organic Growth

With Authority Backlinks and Performance-Driven SEO 🚀
We help ambitious brands acquire high authority backlinks and set up SEO as their customer growth engine. Increasing organic search revenue 10 times
Are you ready to drive organic growth for your
SaaS

?
GrowMeOrganic Agency specializes in helping businesses rank for industry-relevant keywords and drive more qualified leads through SEO. Our services include:
Comprehensive keyword research and analysis
On-page and technical optimization
High-quality content creation
Off-page link building
Regular progress reports and data-driven insights
Let us help you achieve long-term, sustainable growth for your business. Book a FREE consultation!
Book Your Free 1-Hour Consultation
Rank Faster. Rank Smarter.
GrowMeOrganic Agency specializes in helping B2B SaaS companies increase their online visibility and generate more qualified leads through effective SEO strategies.
Gain coveted brand mentions

and links that are essential to your brand
We get you normally unreachable backlinks and brand mentions using a content-first approach. We will get you mentioned in relevant publications to increase your rankings, traffic, and conversions.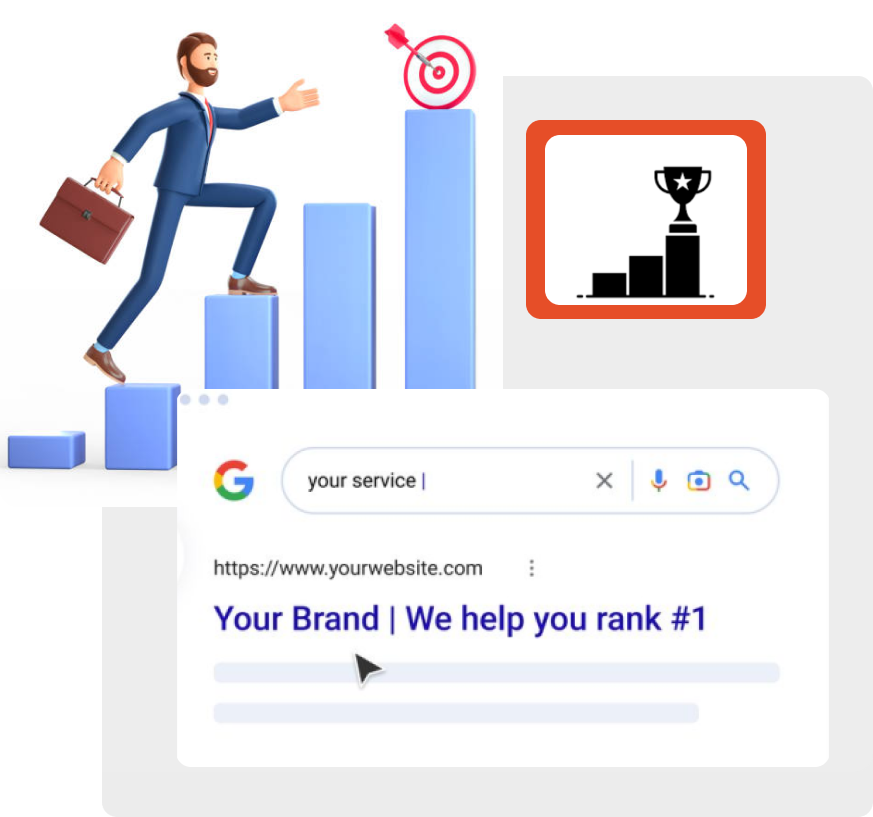 We evaluate the best websites and publications with relevancy in your niche. Then we earn backlinks, press, and reclaim key brand mentions that help your content rank where it deserves: #1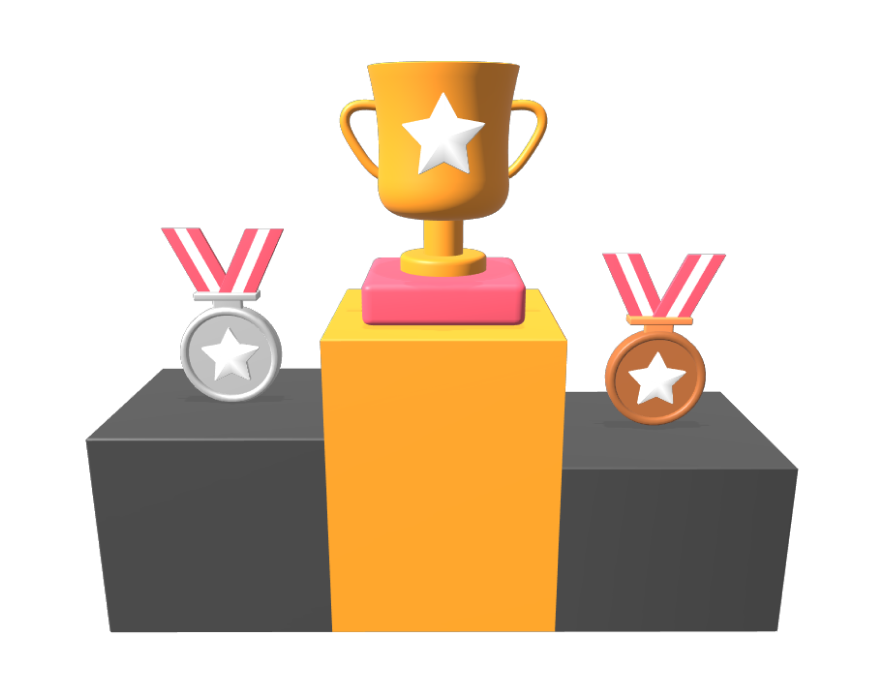 Our clients earned
brand mentions

from publications like...
We Build You World Class Links And a World Class Growth Engine
We carefully study your website and layout the quickest route map to the growth of your business. We examine the existing data to create a custom link-building approach for your site specifically.
Customized
Email Outreach

Approach
We look for top-notch websites relevant to our client's niche. Then we come up with our tried-and-true outreach campaigns to acquire backlinks. We continuously fine-tune and adapt our outreach techniques to achieve the best results.
Content and
Link Strategy
We work hand-in-hand with your team, ensuring each mention improves your search presence and contributes to your brand image. We don't create content, we produce assets that earn media attention, build brand awareness, and establish you as the market leader.
KPI Reports

and Expert Strategy Calls
Many agencies pass you off to inexperienced VA. Not with GrowMeorganic. Not only will you get them to personalize the KPI reports on your business, but you can also make a strategy call, video evaluation, and receive individual KPI reports with our team of SEO specialists.
Drive Revenue From Organic Search
10x Faster

Than Hiring In-House 📈
Increase domain & industry authority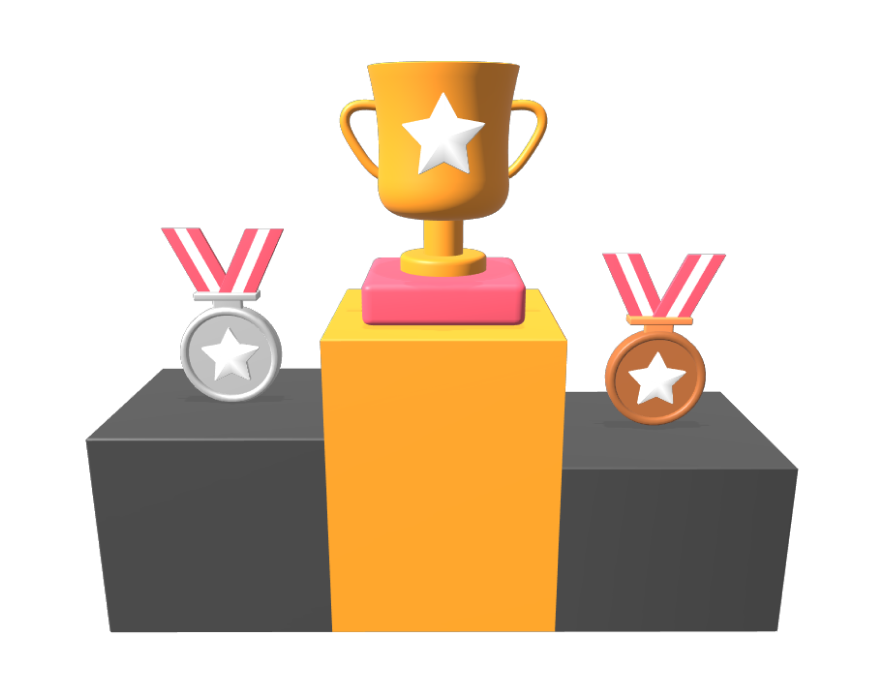 Increase rankings & high-intent traffic
Fill your pipeline with leads & revenue
Frequently Asked Questions
What are Link Building Services?
Link building services help you build quality links for your website through natural references and mentions from other websites. The process involves outreaching the right website within your industry, followed by creating editorial content, which is published along with your link.
How does your process for earning authority links work?
We don't believe in "building" links. Most companies will offer you a list of sites because they are willing to pay those sites to publish their link. Then they ask you 5x more, working as a simple middle-man. We do our best to vouch for sites and we do not offer a listing of prices for each internet site. The same price for all links that we earn is consistent. Why? We EARN links through our cold outreach and content-driven approach on real sites. And we only engage with sites that we know will move the needle for your brand, so you do not have to review bulk lists that your competitors can get their hands on and wonder if they will do any to improve your rankings.
When will my first link go live?
Your first links will go live within just a few days of onboarding. First, we need to understand your website, the competitive landscape, and tie back efforts to your business goals. Then, we hit the ground running same-day to find the best opportunities with the highest impact for rankings and traffic. Typically, links start to go live within days depending on what methods of acquiring links we use. Most will go live within weeks as we have to strategize, plan content, assign content to our fully in-house writing team of subject matter experts, and then ship it out to authority websites.
How do you measure the success of your outreach efforts?
We measure the success of our outreach efforts by tracking the number of backlinks secured, the quality of the websites linking back, and the impact on the client's search engine rankings.
How do you manage multiple outreach campaigns for different clients?
To effectively manage multiple outreach campaigns for different clients, we utilize a combination of proprietary software and a dedicated team of cold email outreachers. Our inhouse project management tools and processes allow us to streamline and standardize our outreach efforts, ensuring consistent results and a high level of efficiency.
How many Links do I need to build?
To beat out your competitors, you'll need to build more quality links than what they have. It's key to bear in mind that link building is a continuous endeavour for your brand and you want to continue to build links to your webpages indefinitely, as the more valuable links you have, the better your website authority will be and the more likely you'll be to rank higher up on Google search results.
How many links do I need to be on Page #1?
There's no specific number of links that you need, as each keyword and search result will be different. However, as a rule of thumb, if you have more quality links than your competitors that link from reputable sources, then you should in theory rise up the ranks and get your business on that lucrative first page.
What if my links are taken down?
This is extremely rare, as our process is centered around evergreen content. In the event that brand mentions or features are taken down, we replace them on our dime. When we earn a link for you, it's in long-form, genuinely helpful content for readers that stays published for years.
How long will it take for the results to reflect?
The results vary depending upon the type of website, the authoritativeness of the website, and several other factors. As no website has the same authority and link profile, it can take up to six months or even more to reflect the results. But, it is assured that the results will reflect sooner rather than later as we invest a great deal of effort in your link-building campaigns while complying with the latest updates.
How do you handle rejected outreach requests?
If an outreach request is rejected, we will try to understand the reason for the rejection and make any necessary changes to improve our future outreach efforts.
Can you provide regular reports on the progress of the outreach campaign?
Yes, we can provide regular reports on the progress of the outreach campaign, including the number of outreach emails sent, the number of backlinks secured, and any other relevant metrics.
How do you ensure that the backlinks are permanent?
We ensure that the backlinks are permanent by only reaching out to websites with a history of not removing backlinks and by using ethical link building practices.